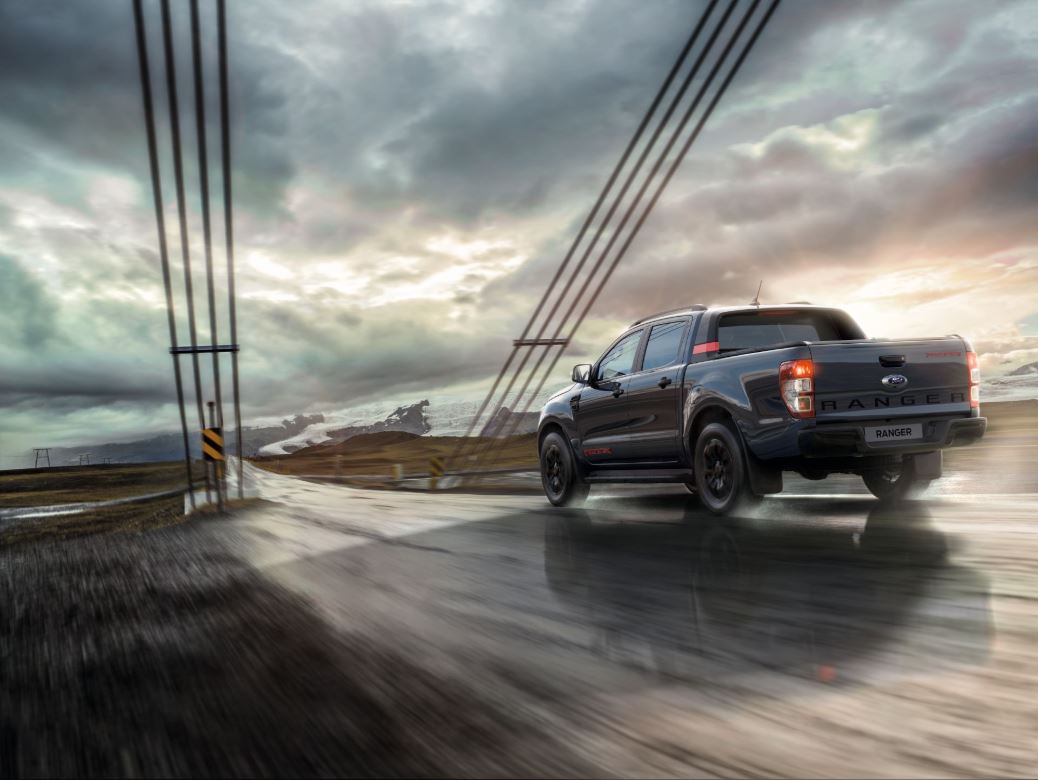 Getting To Know The New 2020 Ford Ranger
The new 2020 Ford Ranger is a popular small pickup with all the performance you need for most daily situations. The Ranger is incredibly capable and durable, which will allow you to take on all your tasks with confidence. If you want to learn more about the Ford Ranger, you can visit our showroom in Archibold, OH.
Technology
One of the key features that differentiate the Ranger from the competition is its focus on safety and technology. The Ranger comes with tons of tech features that will enhance your overall experience. One of the standout features is the 675-watt, ten-speaker Bang & Olufsen sound system. This system has tailored speaker placement to give you the best sound quality possible in the cabin of the Ranger. This system will blow you away with superb clarity and ample power for jamming out to all of your favorite songs. The Ranger also comes with smart integrations from all of your favorite apps. Alexa can follow you on your trip across Defiance, OH with Amazon Alexa integration into Ford Sync 3.
You can also remotely control your Ranger through the FordPass Connect app or your Apple Smart Watch. This integration makes it easy to keep all aspects of your life connected while you are on the road. The Ranger also has technology that will help to cut down on distractions while you are on the road. Apple CarPlay and Android Auto will allow you to easily control your phone while still keeping your eyes on the road with the voice commands. All of your passengers will stay connected on your next road trip thanks to the Ranger's built-in 4G LTE WiFi hotspot.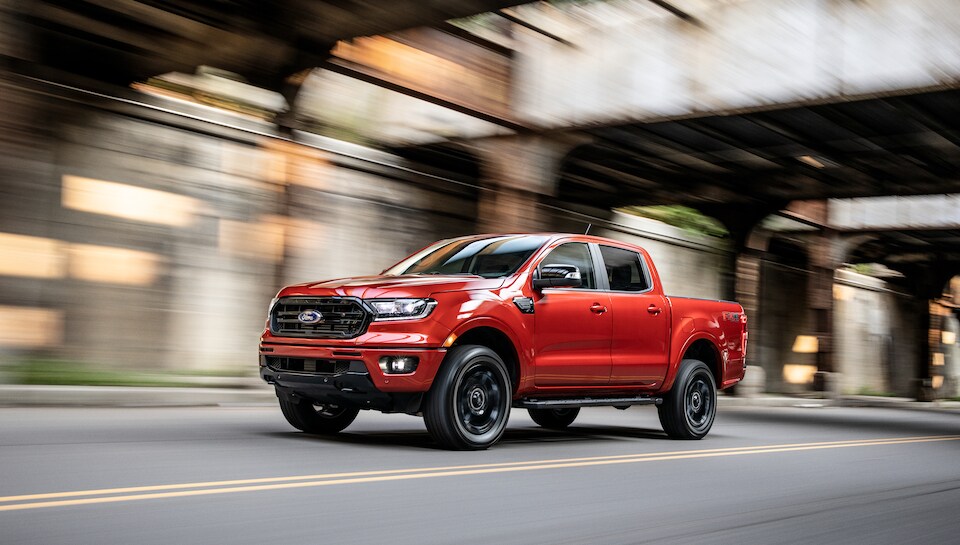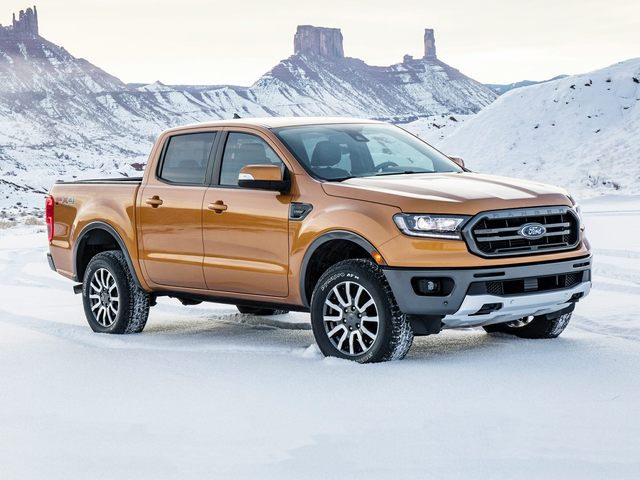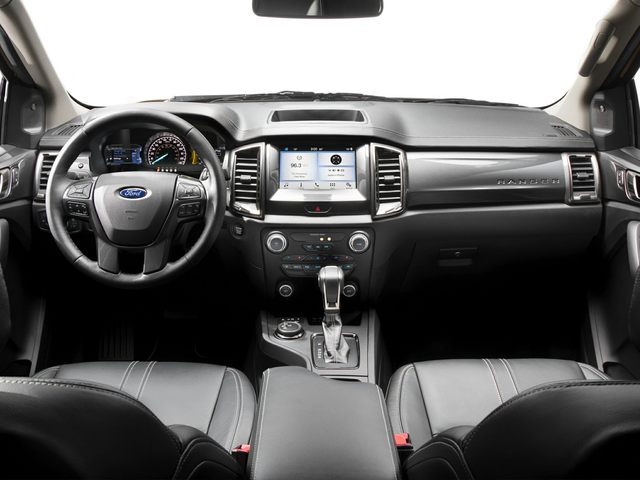 Safety
The Ranger also has a whole suite of dedicated safety equipment called Ford Co-Pilot 360. All of these features work together to help keep you and your passengers safe during your travels. The Ranger has an advanced blind spot information system that can even detect objects in your trailers blindspot. This will help to keep you confident, even when you are towing a large trailer. The Ranger's safety equipment comes with some features that help take the stress out of driving like adaptive cruise control and lane-keep assist. The rearview camera makes it easy to maneuver the Ranger around tight parking lots, and it makes it easy to hook up a trailer to the Ranger.
Performance & Capability
When it comes to the performance of the Ranger, it is in a class of its own. One of the most impressive engine options on the Ranger is the 2.3-liter EcoBoost engine that makes 270-horsepower and 310 pound-feet of torque. When you combine this engine with the 10-speed automatic transmission, you get a great mix of efficiency and power that you can use daily without any issues. The Ranger can tow an impressive 7,500-pounds, and it has a payload rating of up to 1,860-pounds. That is the kind of performance you would expect to get out of a standard size pickup.
Trim Levels
When it comes to customizing your Ranger near Wauseon, the best way to do so is by finding a trim level that you like best. The Ranger can be had in three separate trim levels. The XL trim is the base level and it comes with many features as standard. This is the best trim to get if you want the Ranger to be a dedicated work vehicle. If you want a more comfortable ride, you can upgrade to the XLT trim. This trim introduces more luxury and more technology that will make the Ranger more comfortable as a daily driver in Napoleon, OH. Lariat is the final trim level and it comes with the most features as standard. If you are looking for the most technical and want leather on all of the seating surfaces, you should get the Lariat trim level.
Schedule a New 2020 Ford Ranger Test Drive Near Bryan, OH
Our team at Terry Henricks Ford can answer all of your Ford Ranger questions. They can also get you going on a test ride around Hicksville if you want to check out its ample performance for yourself. To learn more and to speak with a member of our sales team, please contact or visit us in person today!