Complete your Crossover SUV Research with a 2018 Ford Escape Comparative Review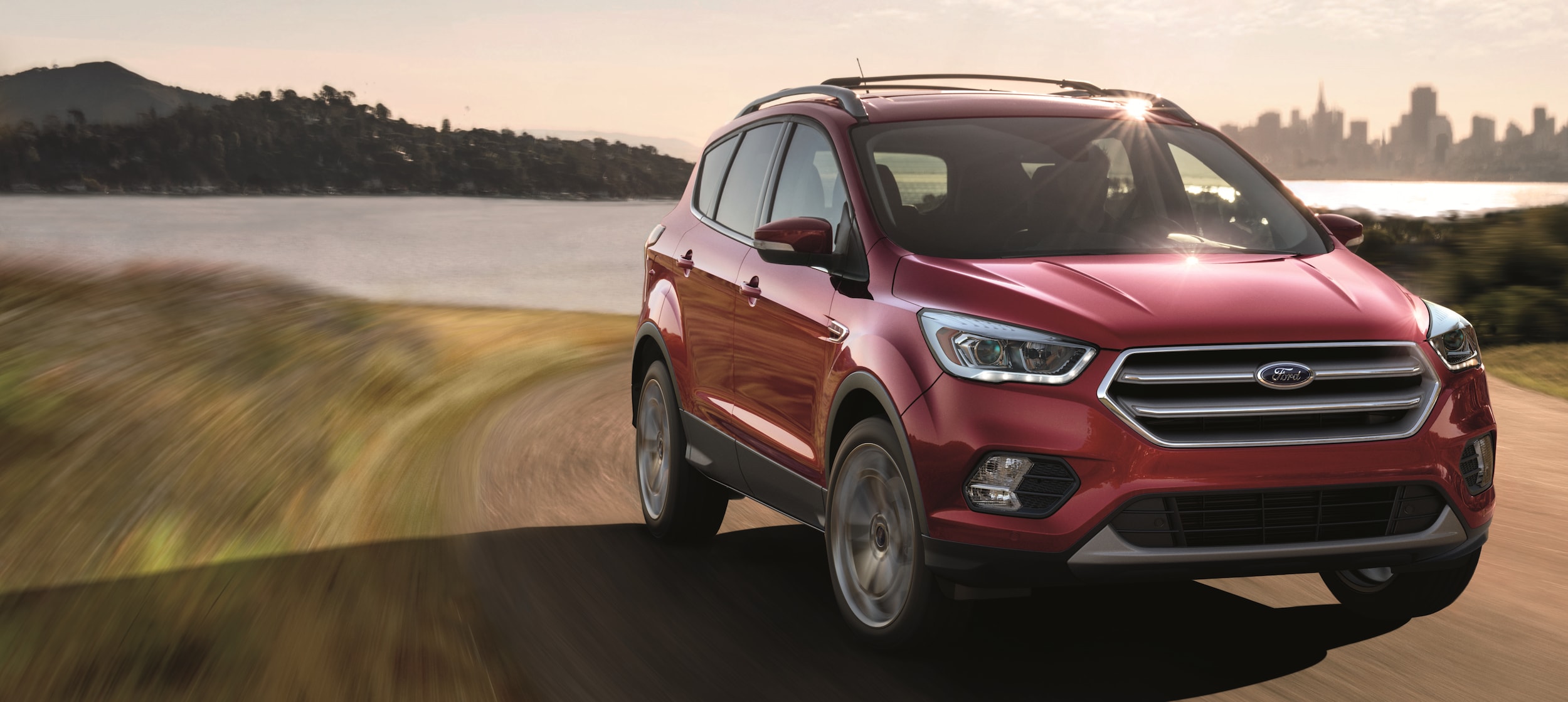 If crossover shopping has led you here to Terry Henricks Ford, then chances are you find the 2018 Ford Escape intriguing as your next potential daily driver. If this is the case, then you may want to gather more information about this new Ford model to confirm why you are interested in the first place. Comparative reviews are a suitable place to start, as an analysis of competing models such as the 2018 Chevy Equinox and Toyota RAV4 can help to put these relevant details into necessary perspective.
Below, you will discover we've taken the time to review these three models in relation to one another. Covering powertrains, fuel economy, technology, interior features, space and much more, you'll get a promising idea of where these popular crossover SUVs rank in pecking order after spending some time with this comparison.
2018 Ford Escape vs. Chevy Equinox
On the performance front, the 2018 Ford Escape proves more dynamic than its Chevy competition. A 1.5-liter turbocharged EcoBoost engine generates 179 horsepower, more than the competing powertrain is known for
With greater cargo capacity, over two more inches of front leg space, and more head room in the rear, the 2018 Ford Escape provides greater accommodations for drivers, guests and personal belongings
With a hands-free, foot-activated liftgate and push button start available, the 2018 Ford Escape makes convenience a main priority
Ford SYNC 3 infotainment includes Apple CarPlay and Android Auto integration for a synced mobile device onto a touchscreen platform with the 2018 Ford Escape. With our experience, this interface is one you will enjoy more than Chevy MyLink
2018 Ford Escape vs. Toyota RAV4
A top 2.0-liter turbocharged EcoBoost engine in the 2018 Ford Escape offers more potential than the competing Toyota RAV4 engine with 275 maximum horsepower
Ford SYNC 3 infotainment, along with the FordPass mobile app for remote setting access, give the 2018 Ford Escape an edge in digital innovation over the competition
This new Ford crossover SUV offers more inches for hip, head and leg room in the front, while guests enjoy greater hip and head space in addition
The five stars that the 2018 Ford Escape earns in overall frontal barrier and frontal barrier driver crash ratings are more appealing than the four stars the RAV4 earned in these categories